Get to know our Relocation Department
Carolyn Snow Abiad
Relocation Director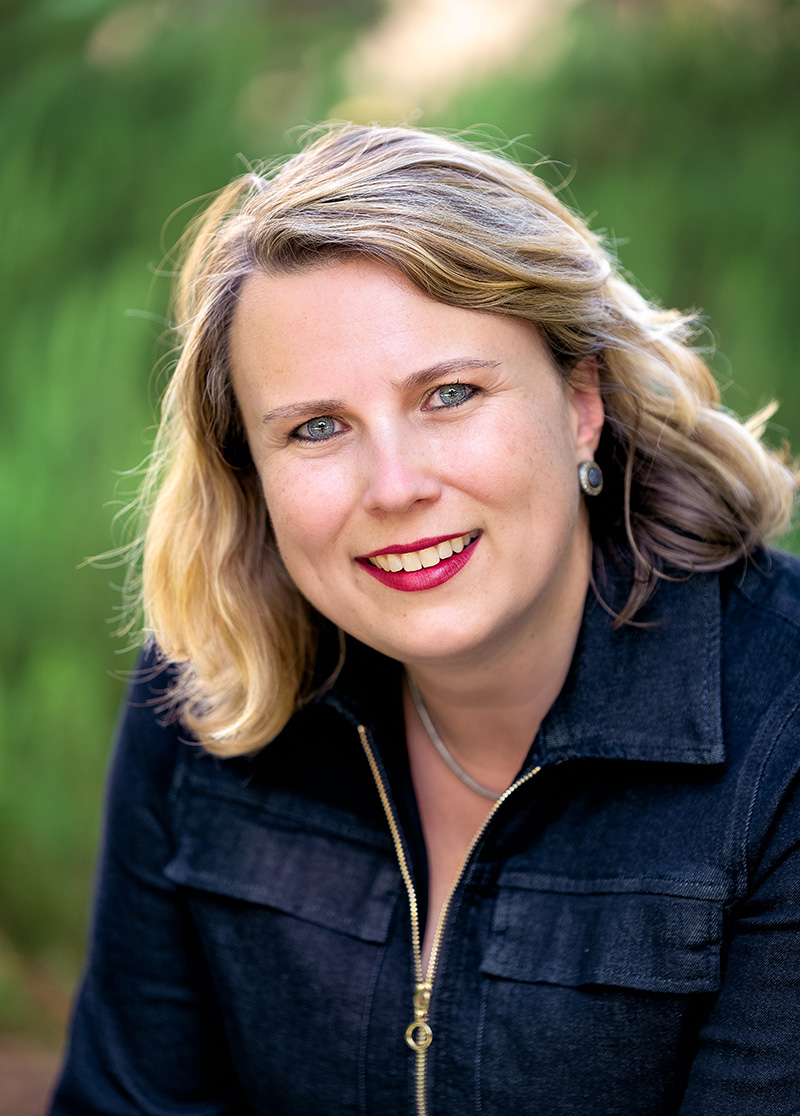 Carolyn Snow Abiad is a Worldwide ERC Certified Relocation Professional (CRP). As Relocation Director, Carolyn manages a relocation department with over 50 available agents, in several SC and NC area offices. She has 18 years of experience as a REALTOR® and real estate broker.

As a former expatriate, and as a trailing spouse, Carolyn has relocated her family both internationally and domestically. She also leverages bonus knowledge and advice as the spouse of a Global Mobility Tax Manager of a big four accounting firm.

Carolyn is a member of Worldwide ERC, the Charlotte Metro Area Relocation Council, and the Relocation Director's Council.
---
Dee Dee Rinehart
Relocation Manager
Relocation Manager Dee Dee Rinehart is certified as Global Relocation Professional (GRP) and Relocation Specialist with Leading Real Estate Companies of the World. She has attended the National Association of REALTORS conferences for the past 30 years, while her husband Jay serves in the leadership, currently as the Region 4 Vice President. Dee Dee has also listed, sold, and managed homes, and she has personally relocated her family from one area of the country to another.

Dee Dee is a sustaining member of the Junior Welfare League, hosts students through the United International Ministries at Winthrop University, and participates in Rock Hill festivals Christmas Ville and Come-See-Me as a volunteer team leader. She is an avid local expert!
---

---
Tara Ace
Relocation Coordinator
As a Rock Hill, SC native, Tara has watched the Rock Hill and surrounding communities evolve. She found her passion for real estate back in 2014 and joined Rinehart
Realty. Throughout her time at Rinehart Realty, Tara has become a local expert on the real estate market; becoming a Relocation Coordinator, certified as a Global Relocation Professional (GRP) has enabled her to serve families locally, regionally, and across the globe. Tara is a strong advocate for all her rockstar agents, supporting and guiding them when placing referrals. During her free itme, Tara enjoys spending time with her family and friends. She has local ties to the community and enjoys giving back to others.
Testimonials
" Joy was awesome and tremendous help. Me and my wife will definitely be a client of Joy in the future. "
- Don Claiborne
" Joy was wonderful to work with! She is experienced, highly knowledgeable, honest, an excellent listener, reliable, and coordinated everything beautifully! Highly recommend! "
- Jennifer M. Horner
" Three words that describe Joy Groya "Best In Class".  From the moment that Joy partnered with us in the "thinking" stage of listing our home to the moment we sold and bought a new home, she was simply the BEST. If we ever decide to do it all over again, Joy Groya would be the expert we would  partner with.If you want Professional, Knowledgeable, Responsive, Fun and amazing negotiator Joy Groya is the Real Estate Executive for you! "
- J Barnes
" I'd like to take a minute to write about our recent experience using Joy Groya, as our sellers agent, with an investment property we've owned in South Park for nearly 15yrs.  When I contacted Joy about potentially listing our property, she and I spoke over the phone for about 20-30 minutes  discussing various situations and scenarios.  Its wasn't all business, she was trying to understand our needs, wants, and thoughts around selling our property.  She asked questions that I hadn't considered and/or thought about that helped guide us towards setting up a listing appointment with her the following evening.  With her extensive knowledge/history of Charlotte and the surrounding area, she was able to bring me up to speed on the past, present, and future marketability of the property we intended to sell.  When we met with her, our experience working with her, only improved.  After about 30 minutes, she laid out a game plan that fit perfectly with what my wife and I wanted to accomplish.  She provided market data, recommendations for showing the home (inside and outside ascetics), made a couple of improvement recommendations, and what I called "What to Expect when Selling with Joy"….           So we went with Joy and I'm glad we did.  Her preparation and explanations of what to expect, were spot on.  She is an amazing marketer, she understands current market tastes from paint colors, faucets, and even accessories.  With just a small (and I mean small) investment to make our home look fresh and current, we yielded thousands in a higher sold price AND fewer days on the market.  She was extremely detailed throughout the entire experience and when we get into contract negotiations, she had our back.  I never felt that she was just trying to get our house under contract and sold.  I know that she was working for my wife and I, from day one until closing.  We were a team.           If you want to have a professional realtor working for you when buying or selling your property, contact Joy Groya TODAY,  and know you've made the right decision. "
- KC Klaas
" Joy is the best.  She's a professional through and through but has a huge heart too.  She knows real estate and has bought and sold homes for my husband and me, my mom and my sister, helping all of us find our dream houses. I could not recommend her highly enough!! "
- FC Rogers
" Joy was absolutely amazing!!!! She went above and beyond for my family and was able to help us find the perfect home!! "
- Shartdra Hopkins
" Joy is an amazing real estate agent and we have truly enjoyed working with her over the past few years.  We have sold a home and purchased a home with Joy and both were fantastic experiences.  We refer Joy to all our friends and family members as well.  We will only use Joy in the future and trust  her advice 100%.  Joy is a true professional and the best in the business. "
- J Keziah
" Joy was a delightful, incredibly knowledgeable, and thorough agent. I never expected buying our first home to be such a smooth process, but Joy surpassed all of our expectations. In a fast-moving and competitive market, her deep knowledge gave us an advantage over other buyers, and I cannot recommend Joy Groya enough! "
- Bradley Workman
" Joy is fantastic! She is very proactive and helpful every step of the way. We really appreciated her support and assistance. "
- Vanessa R. Moran
" It has been a pleasure to have Joy Butterworth Groya as my realtor. Her experience lends itself to helping set her clients at ease. Buying a house can be so frustrating but with Joy, she has the right answers and know exactly when to encourage a client when things seems to be up against the wall. Throughout the entire process, she worked so very hard as my buyer's agent but was also able to recommend to the agent on the other end in terms of things that needs to be completed or repaired. Her energy level is unmatched by anyone I know because with her she ensures that all areas are covered so that the buyer can feel a positive home buying experience each and every time. I feel very comfortable with my realtor, and since the first home buying experience in 2014 with Joy, I knew I had a realtor for life. She is the go to person when the game is on the line and will always deliver the game winning shot. I consider her the most reliable realtor in the entire Charlotte area and surrounding. "
- Alexander Williams
" I cannot say enough good things about Joy. She is on top of her game from start to finish. She is extremely professional, she was always very prompt in returning our calls and giving us the information that we needed. She got us much more money for our house than we had expected. She was hands on  in every aspect, she even cleaned the house and swept the floors until 10 o'clock or night. She set up all of the vendors that were needed in order to get our house market ready, we did not have to lift a finger or make a call she handled everything herself , even down to purchasing appliances and fixtures all on her own. She sold our house two hours after it went on the market. I would recommend Joy Groya hands down the experience was flawless. "
- Stacy Long
" Awesome service. No complaints at all. Would not consider using another Realator "
- Robert E. Beach
" We have used Joy to sell (3) homes and purchase one.  We have been amazed with Joy's ability to navigate and communicate the buying/selling process.  She has an amazing network to assist when selling and needing to complete items prior to going on the market or completing an inspection "to do"  list. I have seen Joy go WAY ABOVE the normal expectations of a realtor when advocating for us as her client and would recommend her to anyone looking to buy or sell a home.  Our relationship started as an acquaintance/client relationship.  Today, I would call her a friend and know she always has her client's best interest at heart. "
- W Spelton
" Joy was such a pleasure to work with. Her experience and insight helped us have a great view of the market and how to approach the buying process.Every step of the way Joy was respectful of our requests and wants and helped us find the perfect home for our first buy.Even though we had a few  difficulties, Joy was there to assist and guide us in the right direction.I couldn't recommend her more highly!She treats you like family and completely open to feedback. "
- Philip Hadwiger
" Joy Groya was absolutely fantastic. As first time homebuyers, she was understanding, honest, patient, available and most importantly, she fought for us. From day one, she walked us through what to expect, she offered her suggestions but was never pushy. She spent multiple days showing us homes and I feel confident she would have continued to do that as long as we needed. She was flexible and available as we did not live locally. We had so many questions and she was patient to answer all of them. Early in the morning or late at night..we felt we could reach out. Once we decided on the home, she explained everything and helped us through the offer, the inspection, the repairs, the closing and well after. We really felt like she cared and was fighting for us every step of the way. If we weren't comfortable speaking up or asking a question, she would do it for us. We would recommend her, without questions to our family and friends, and are so glad we she was with us through this stressful but exciting next step in our lives. "
- Benjamin Williamson
" My wife and I were first time home buyers. The home buying process was new to us and we were a bit apprehensive about which realtor to work with. We had a specific area we wanted to purchase in and a strict budget. Fortunately we found Joy. She really took her time explaining the process to us and  found homes that met our criteria. We toured numerous properties and we never felt rushed or pressured to make a decision. It was obvious Joy enjoys what she does and has her clients best interest in mind. "
- Derek Fox
Previous
Next